Well, another month has passed and I have more WIPocalypse updates. First up is my January finish Purple Garden:



Then we have Metamorphosis-
Before: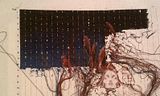 After:




Part One of Ring in the New (a new start)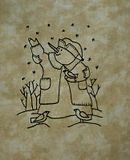 Also I have started Lavender Blue by Angie Designer. I have made mine in purples using Old Maid of the Vineyard, BeMused, Antique Rose, and the forth color is still undecided. I have tried at least six so far, but have more in the mail. I hope to get them in time to finish this part before the due date of Feb 25th.