Wow, this past month as flown by! I have gotten a lot of stitching done, five of the projects I worked on were in my WIPocalypse goals...

Here is my HNA Sampler (13/20):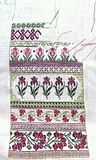 Here is the second part to my Ring in the New



A Tribute to Ackworth (3/20):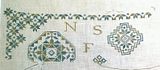 Lavender Blue (2/10)- I spent most of my time on this one because I kept frogging out different colors. I am finally happy with the colors I have, but will be tweaking the pattern a little with where I place them in the upcoming two parts.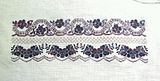 Window (3/20)- I just discovered a mistake while stitching the next part, so I will be spending a LOT of time frogging this month!!